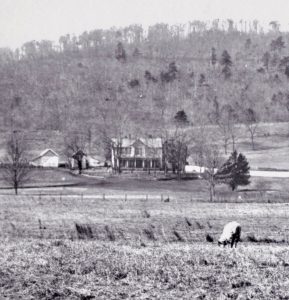 Saturday, October 6, 2018, 5:30pm – 9:30pm
The Farm at Cedar Mountain
The Board of Directors and Staff of the Museum of Culpeper History cordially invite you to attend HISTORY ALFRESCO XIV at The Farm at Cedar Mountain on October 6, 2018.
Hosted by Camilla Strongin and Dr. Rob Cadoff, celebrate the Museum with much food, fun, and frolic at The Farm along the base of Cedar Mountain under the brilliance of the night sky!
Tours of the nineteenth-century house and a walking tour of the farm with Clark B. Hall will precede the three-course dinner.
A "penny social" raffle event will also be held concurrent with the evening's festivities. Items such as weekend stays, restaurant gift cards, and other "Piedmont Experiences" will be available to lucky raffle ticket buyers. Single raffle tickets will cost just $5 each.
Individual evening tickets are $120/pp and table sponsorships are also available. Please call the Museum at (540) 829-1749 to get your tickets or for more information!